Level up your open finance game three times a week. Subscribe to the Bankless program below.
---
Dear Crypto Natives,
Both of these pictures were taken on Saturday.

Same day. Same country. Same protocol?
I'm struck by the juxtaposition.
On Saturday we ushered in a new era of space travel—the hope of our species—a colossal achievement—we were traveling to the stars while the cities burn below.
The cities burn below and the looters are to blame.
Yeah, which ones?
Is looting a thing you can get away with as long as you wear a suit? What if they find a way to make it legal. To institutionalize it. Does it cease to be looting?

One man kicks in a window and steals $500 worth of H&M shirts. Another prints billions in bailouts for his cronies. Only one of these things is a crime.
I'm struck by the juxtaposition.
Don't talk about politics.
Not at the dinner table. Not at Thanksgiving. Not in a crypto newsletter.
"Crypto is a technology—it's apolitical."
Really? Who says technology isn't political?
Was the printing press apolitical? How about the internet?
Crypto is political. It's power to the individual. An equalizer. It's access for the many.
If you find crypto unfriendly maybe you're someone who wants to remain in power. Because crypto is only unfriendly to those who wish to dominate and control.
Crypto is peaceful protest. It's opt-in. Never forced.
They want to divide us as right vs. left.
But this isn't right vs. left.
This is top vs. bottom.
This is authoritarianism vs freedom and we are on the side of the free.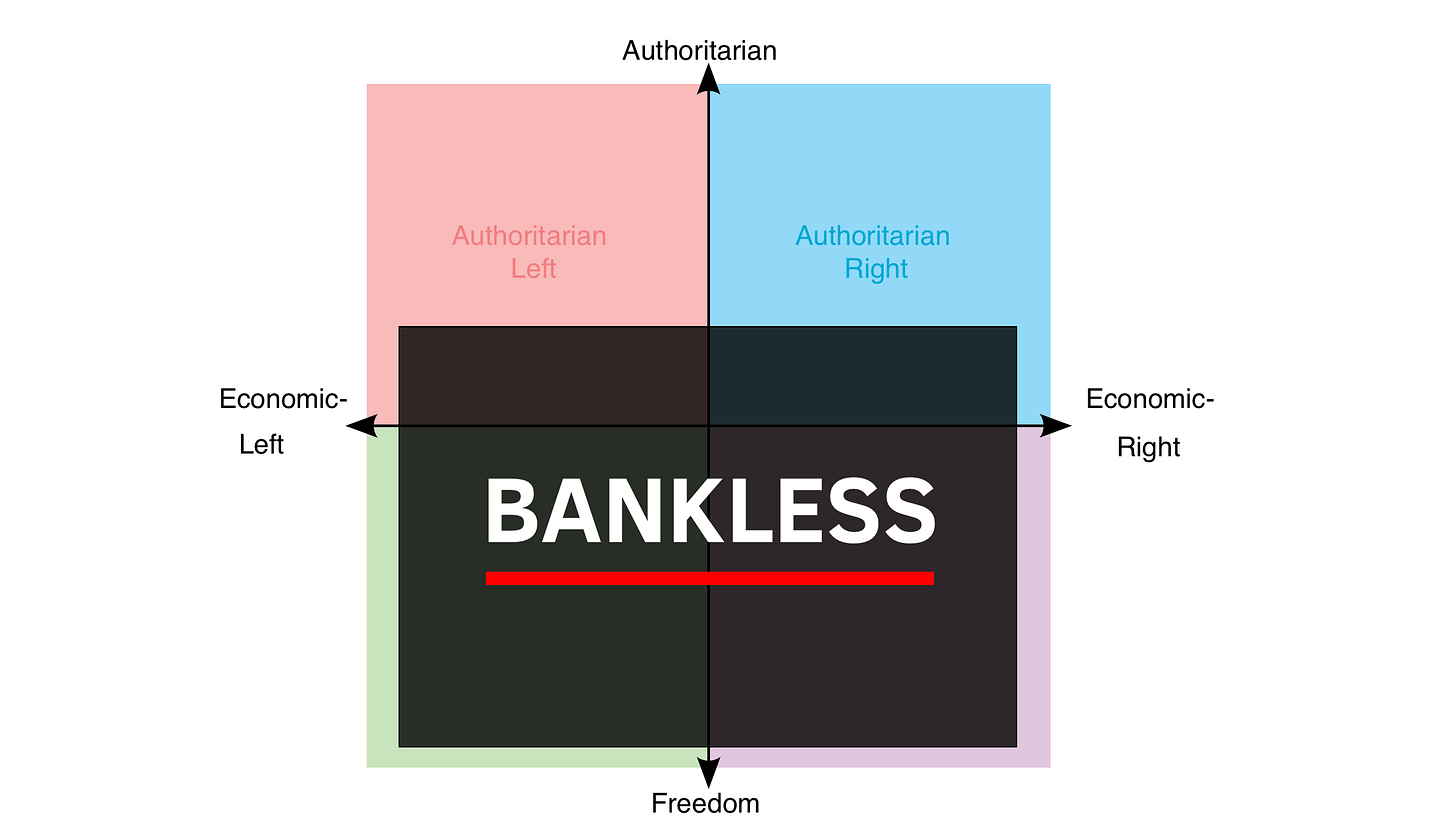 Burn it down?
The disadvantaged are getting trampled. We're angry.
But burning isn't our focus. That's not where we'll spend our energy.
The secret of change is to focus all of your energy, not on fighting the old, but on building the new. - Socrates
Building the new.
We don't want to burn it down. We want to build it up.
We want to provide an open alternative to the world. A lifeboat. A better system.
We see the terrible juxtapositions in our societies and we choose to build.
That's why we're going bankless.

- RSA
---
🙏Sponsor: Aave—earn high yields on deposits & borrow at the best possible rate!
---
🎙️NEW EPISODE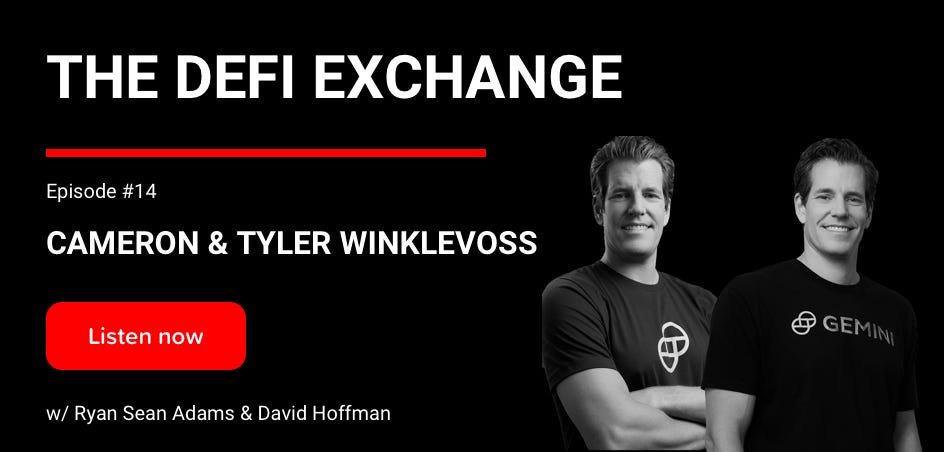 Listen to episode 14 | iTunes | Spotify | YouTube | RSS Feed
---
MARKET MONDAY:
Scan this section and dig into anything interesting
Market numbers
ETH surges to $241 from $200 last Monday

BTC advances to $9,685 from $8,922 last Monday

DAI stability fee steady at 0% with savings rate steady at 0%
Market opportunities
What's new, hot, & money reads

---
Governing DeFi (new!)

---
WHAT WE'RE DOING
Check out a few cool things we're capturing right now in crypto

---
5-MINUTE ASSIGNMENT:
Make time to complete this assignment before next week
Use Argent to become a Uniswap liquidity provider (LP) in less than 30 seconds. Uniswap allows anyone to provide liquidity and earn trading fees on their deposit, making it one of the most popular DeFi yield hacks in the space. V2 of the protocol went live last week with tons of upgrades too!
Note: Watch out for impermanent loss
Thanks to @DeFiDad for this week's 5-minute assignment.
👉Check out Bankless YouTube for & tactics by DeFiDad!
👉Check out DeFiDad's YouTube channel for extended tactics
---
Extra Credit Learning

---
Some recent tweets…
---
Actions
---
Go Bankless. $12 / mo. Includes archive access, Inner Circle & Deals—(pay w/ crypto)
---
🙏Thanks to our sponsor
Aave is an open source and non-custodial protocol for money market creation. Originally launched with the Aave Market, it now supports Uniswap and TokenSet markets and enables users and developers to earn interest and leverage their assets. Aave also pioneered Flash Loans, an innovative DeFi building block for developers to build self-liquidations, collateral swaps, and more. Check it out here.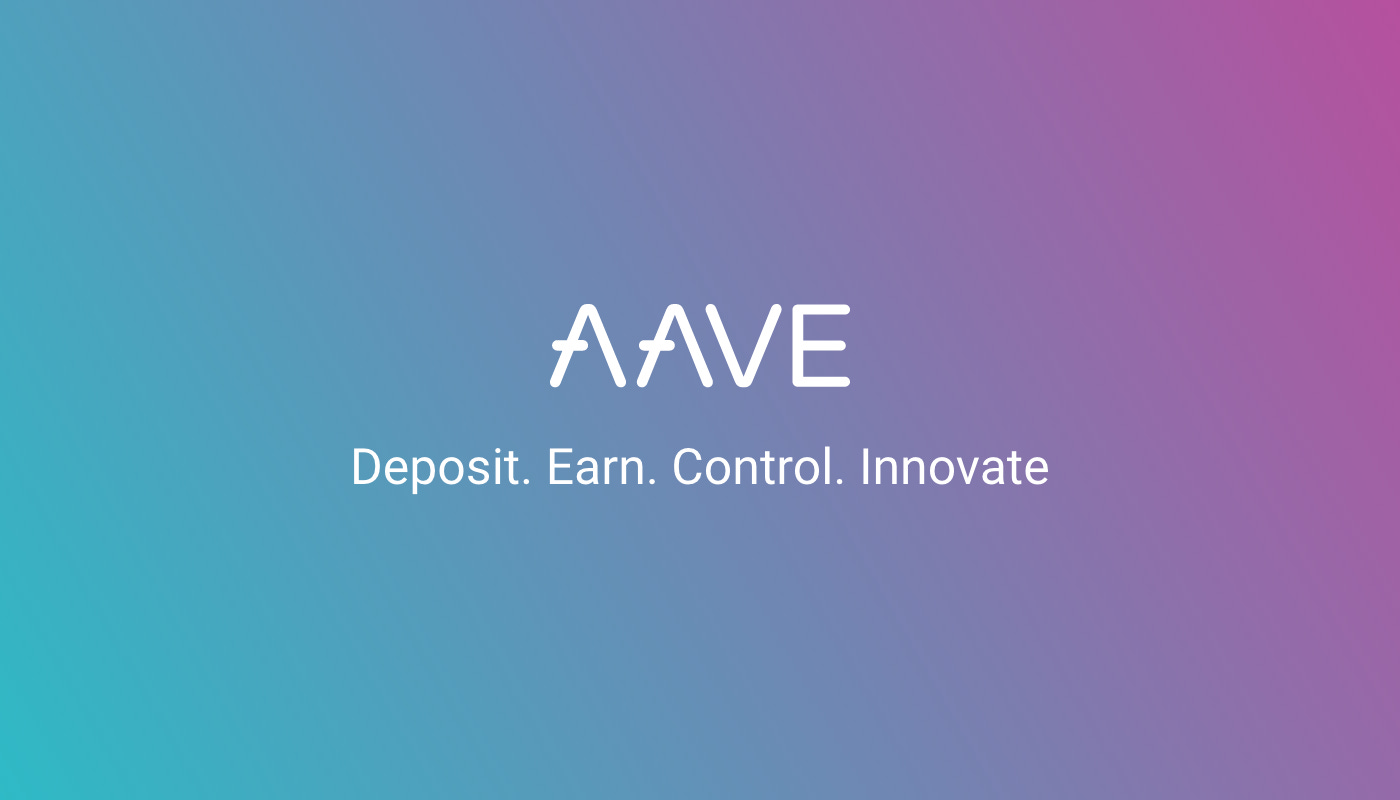 ---
Not financial or tax advice. This newsletter is strictly educational and is not investment advice or a solicitation to buy or sell any assets or to make any financial decisions. This newsletter is not tax advice. Talk to your accountant. Do your own research.
---
Disclosure. From time-to-time I may add links in this newsletter to products I use. I may receive commission if you make a purchase through one of these links. I'll always disclose when this is the case.