Weekly Action Recap
Your action recap for the week of December 15th, 2019
Level up your open finance game three times a week. Subscribe to the Bankless program below.
---
🎄Reminder: there's a break in the program for holidays next week from Dec 22nd to the 29th. It's the perfect time to catch up on 50+ tactics, thought-pieces, and assignments in the archive.
---
Dear Crypto Natives,
Last week we gained the power to stream magical internet money without a bank and learned about the battle between human vs. machine on Ethereum. I don't care what the the popular narratives says—this crypto thing is designed to go mainstream. This video from Argent sums it up perfectly:

Seriously. Sometimes I feel like I'm taking crazy pills. But every time I reassess and ask myself if this stuff is going to change the world the answer comes back: yes.
My confidence doesn't come from popular narratives. It comes from actually using crypto to go bankless. I'm glad you're here doing the same.
2020 is going to be 🔥🔥🔥for the Bankless program.
Enjoy the recap! And see you Dec 30th for the next Market Monday!
-RSA
---
Recap for the week of December 15th, 2019
---
SCHEDULE RECAP:
---
🎁Give the Gift of Bankless
Want the perfect gift for that aspiring crypto native in your life? Give the gift of a Bankless subscription. Level up with your loved ones! (you can pay with crypto)
---
ACTIONS RECAP:
Execute any good market opportunities you saw in Market Monday

Complete weekly assignment: stream some money without a bank

Consider: human, cyborg, machine—which apps will win their niche?

Consider: how does this Darwinian battleground make Ethereum anti-fragile?
---
BONUS: RSA on EthHub Ethereum Panel Discussion (special guest Vitalik)

👉Stream it on YouTube here
👉Listen to PodCast here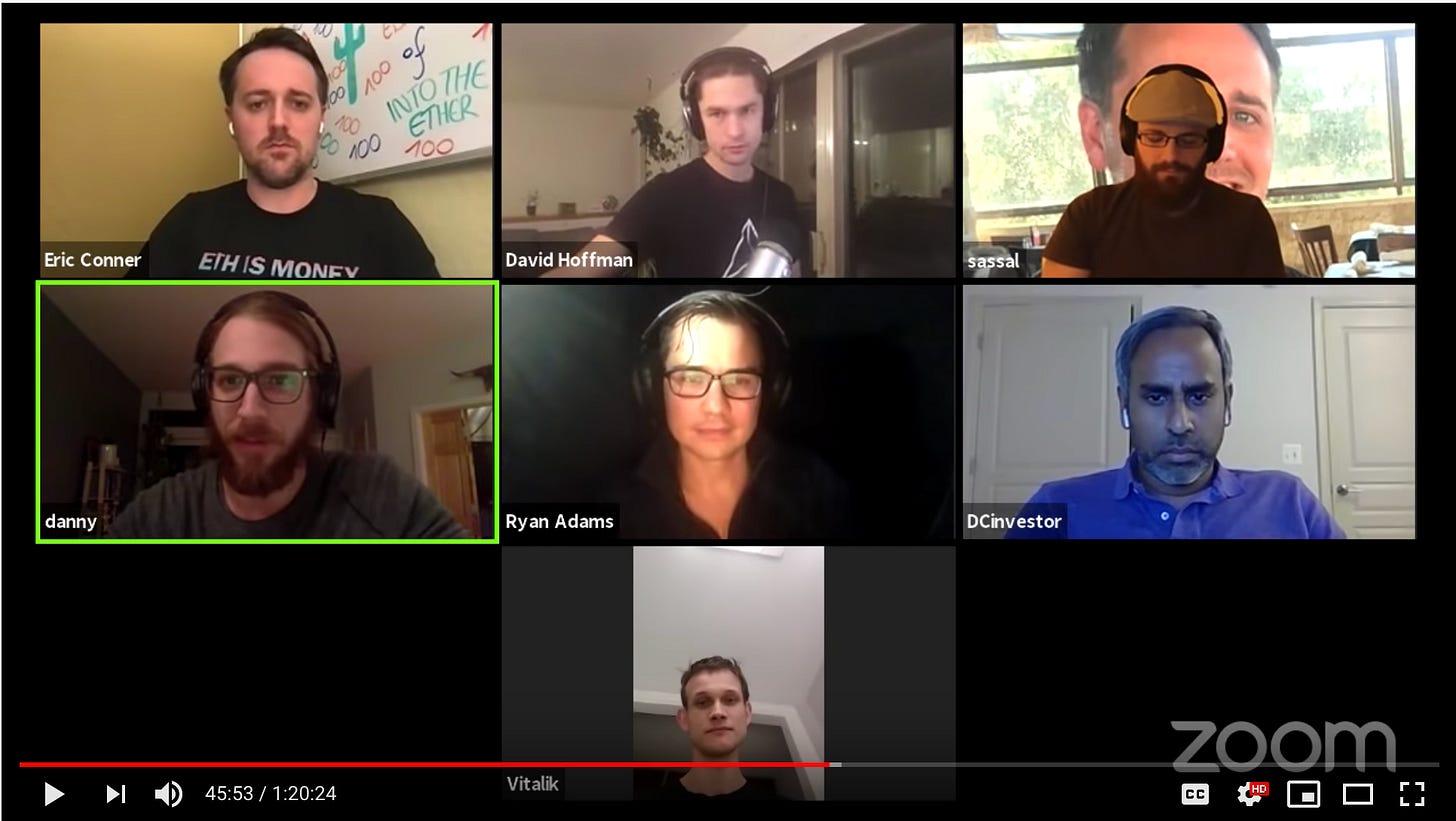 ---
Subscribe to the Bankless program. Inner Circle, Deal Sheet, Bonus content. Costs less than a coffee per week. Don't invest in crypto until you invest in yourself.
---
Pay with crypto—you can pay using ETH, BTC, or USDC. Annual subscription only.
---
Tag me on twitter when you subscribe & me how you're going bankless for 3 x 🔥
Like this!
---
Not financial or tax advice. This newsletter is strictly educational and is not investment advice or a solicitation to buy or sell any assets or to make any financial decisions. This newsletter is not tax advice. Talk to your accountant. Do your own research.
---
Disclosure. From time-to-time I may add links in this newsletter to products I use. I may receive commission if you make a purchase through one of these links. I'll always disclose when this is the case