It's 2016 again (Market Monday - Lite)
Market Monday for May 18, 2020
Level up your open finance game three times a week. Subscribe to the Bankless program below.
---
Dear Crypto Natives,
Hockey stick growth or a slow slog—what's the path to adoption for crypto?
It's neither and it's both.
Crypto grows like a hockey stick then crashes like the dotcoms every 3-5 year. During the period in-between it's a slow slog. It's cyclical.
This hasn't just happened once. It's happened three times:
The first cycle: 2009 to 2012

The second cycle: 2013 to 2016

The third cycle: 2016 to 2020
a16z graphed these past cycles using price, developer, startup, & social media metric.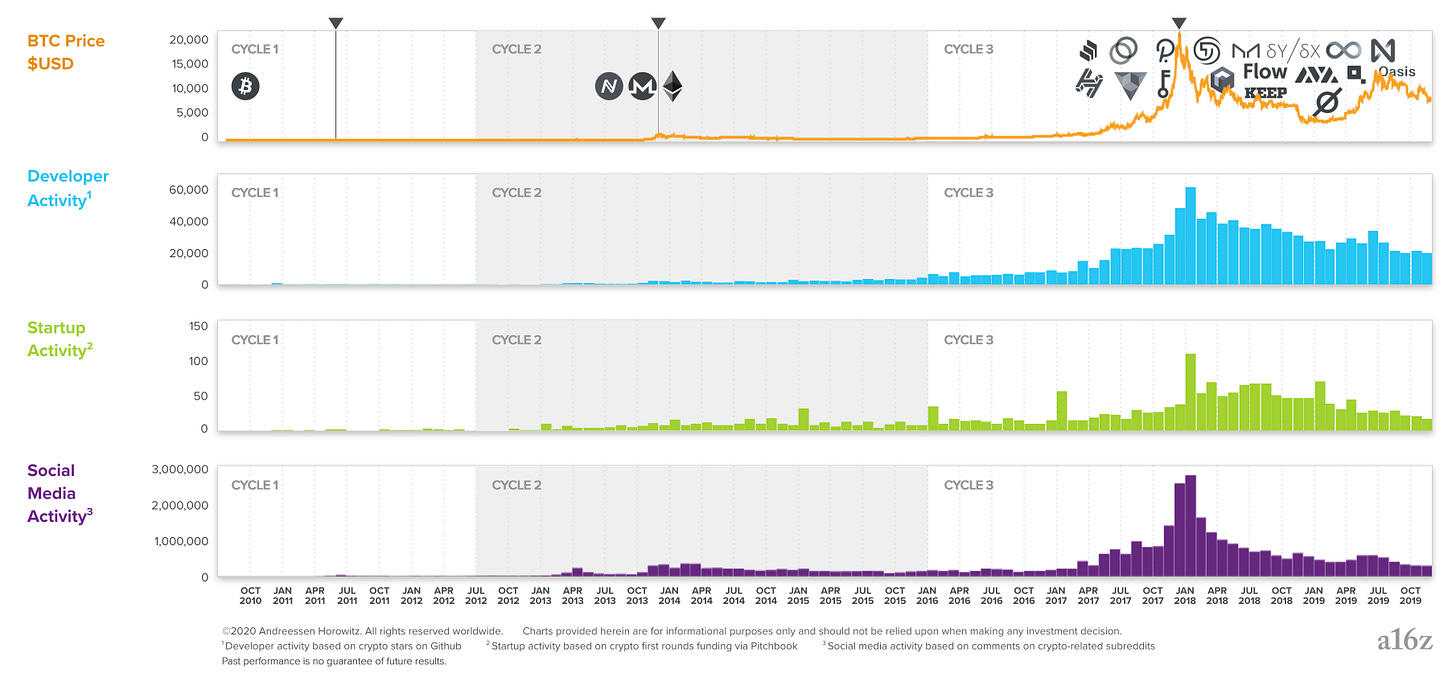 The pattern in every cycle
In the first part of the cycle only the hardcore crypto enthusiasts are paying attention. They're heads down, using, building. That's the tinder.
(👆we're here now)
Then it happens. A narrative, a use case, both at once. That's the spark.
Growth starts. Then it rockets. Then it melts faces. That's the explosion.
It all ends in a crash. The bubble pops. Crypto is dead. People leave. Things get cold.
Tinder. Spark. Explosion. Then ice.
That's the cycle.
But every cycle ends with a higher floor than the last. Developers, infrastructure, users, believers, and price—all 10x above the previous floor.
Nature's full of repeating fractals like these, the growth of a tree, a mountain range, a coastline. These crypto cycles are like those—they're exponential fractals.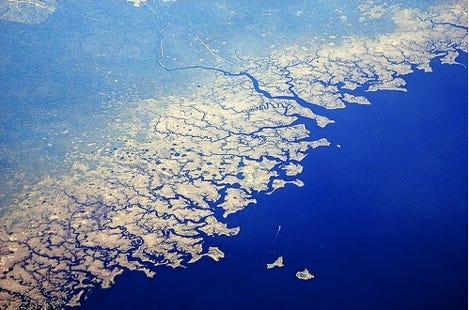 It feels like 2016 again.
We're in the fourth cycle now—2020 to 2023. Whether this cycle ends in 2023 or a bit earlier or a bit later hardly matters. The energy is coiled. An explosion up is inevitable.
Yet many will be surprised when the explosion comes. During the ice, it feels like we'll never see another explosion. People start saying this time it's different. That this time we'll get a period of slow, gradual adoption—maybe imperceptible as crypto slowly spreads into our daily lives.
But that's what they said in 2012. And again in 2016.
I don't believe it'll happen slowly this time either.
That's not how crypto scarcity games work. Not during the early adopter phases.
The next 500m people coming into crypto will need to learn the same lessons as the first 50m. They'll respond to FOMO, FUD, and endorphin stimuli in the same way.
I expect another violent burst up. Another boom bust cycle. A fractal.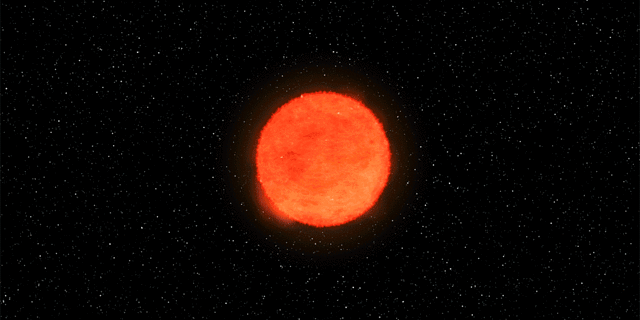 But what's the spark?
People can speculate. Will it be stablecoins? Will it be Libra? DeFi?
Ray Dalio buying crypto?
To me it's less useful to speculate on the source of the spark. The spark is just a function of Probability and Time. A question of when. Better to focus on the tinder—that's the fuel for the next explosion.
The Fuel of the Fourth Cycle
Every day more raw, combustable, tinder is added as fuel for the fourth cycle.
Since Wednesday:
More social media fuel. Reddit started the rollout of digitally scarce community tokens on Ethereum for select subreddits—430m users & 64% of them Gen-Z going to taste open finance. Uniswap. Ethereum wallets. That's fuel.


More traditional finance fuel. On Friday a Visa patent was released for the issuance of fiat digital currencies. It mentioned Ethereum over 10 times. The largest payment processor in the world getting a taste for fiat stablecoins on public crypto networks? More fuel.


More mainstream UX fuel. Today Argent released a dead simple DeFi app that let's you send, invest, save, lend, borrow, trade w/o a bank. Just you & the money protocols, but this time easy enough for normal people. Fuel!
But why doesn't price increase on news like this—the reddit news alone? That's big!
Because these things aren't the spark. They're the fuel.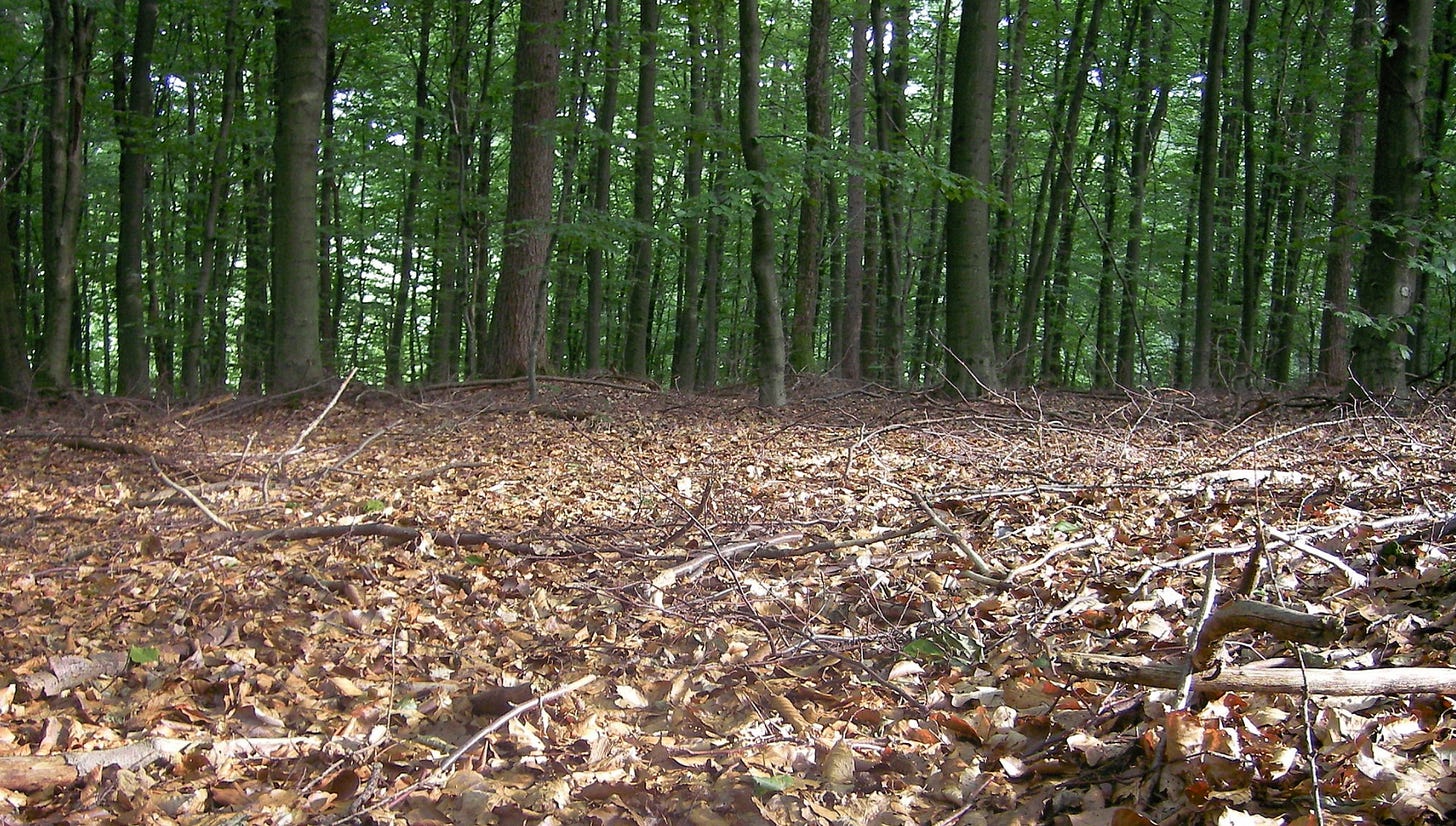 In the third cycle the fuel was Ethereum, smart-contracts, Bitcoin's scarcity game, permissionless fund-raising, easy crypto on-ramps, and plain old time—a spark in 2017 turned crypto into a 50x inferno—from $15b to $800b by early 2018.
The explosion seemed quick but the fuel took years. By 2016 there were layers and layers of tinder on a dry forrest floor just waiting for a spark.
It's 2016 again.

- RSA
---
🙏Sponsor: Aave—earn high yields on deposits & borrow at the best possible rate! 
---
🎙️NEW EPISODE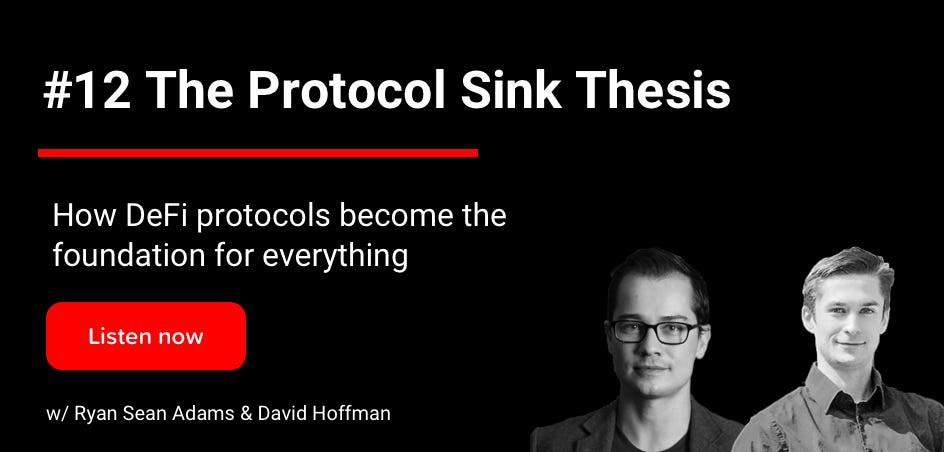 Listen to episode 12 | iTunes | Spotify | YouTube | RSS Feed
---
MARKET MONDAY:
Scan this section and dig into anything interesting
Market numbers
Market opportunities
What's new
What's hot

Money reads

---
WHAT I'M DOING
Check out a few cool things I'm capturing right now in crypto

---
WEEKLY ASSIGNMENT:
Make time to complete this assignment before next week
Try the new Argent Wallet.The newest Argent Wallet was just released and they've just added TokenSets, Pool Together, and Aave. You can even use it to add liquidity to Uniswap V2. Tomorrow we'll do a longer tactic on Argent, but for now just upgrade your wallet, orient yourself, and try out these three new features:
📺How to Play PoolTogether in Argent
📺How to Buy and Sell TokenSets in Argent
📺How to Lend with Aave in Argent
👉Subscribe to Bankless YouTube for more assignments & tactics by DeFiDad!
---
Extra Credit Learning

---
Some recent tweets…
---
Actions
---
Go Bankless. $12 / mo. Includes archive access, Inner Circle & Deals—(pay w/ crypto)
---
🙏Thanks to our sponsor: Aave Protocol 
Aave protocol is a decentralized, open-source, and non-custodial money market protocol to earn interest on deposits and borrow assets. It also features access to Flash Loans, an innovative DeFi building block for developers to build self liquidations, collateral swaps, and more! Check it out here.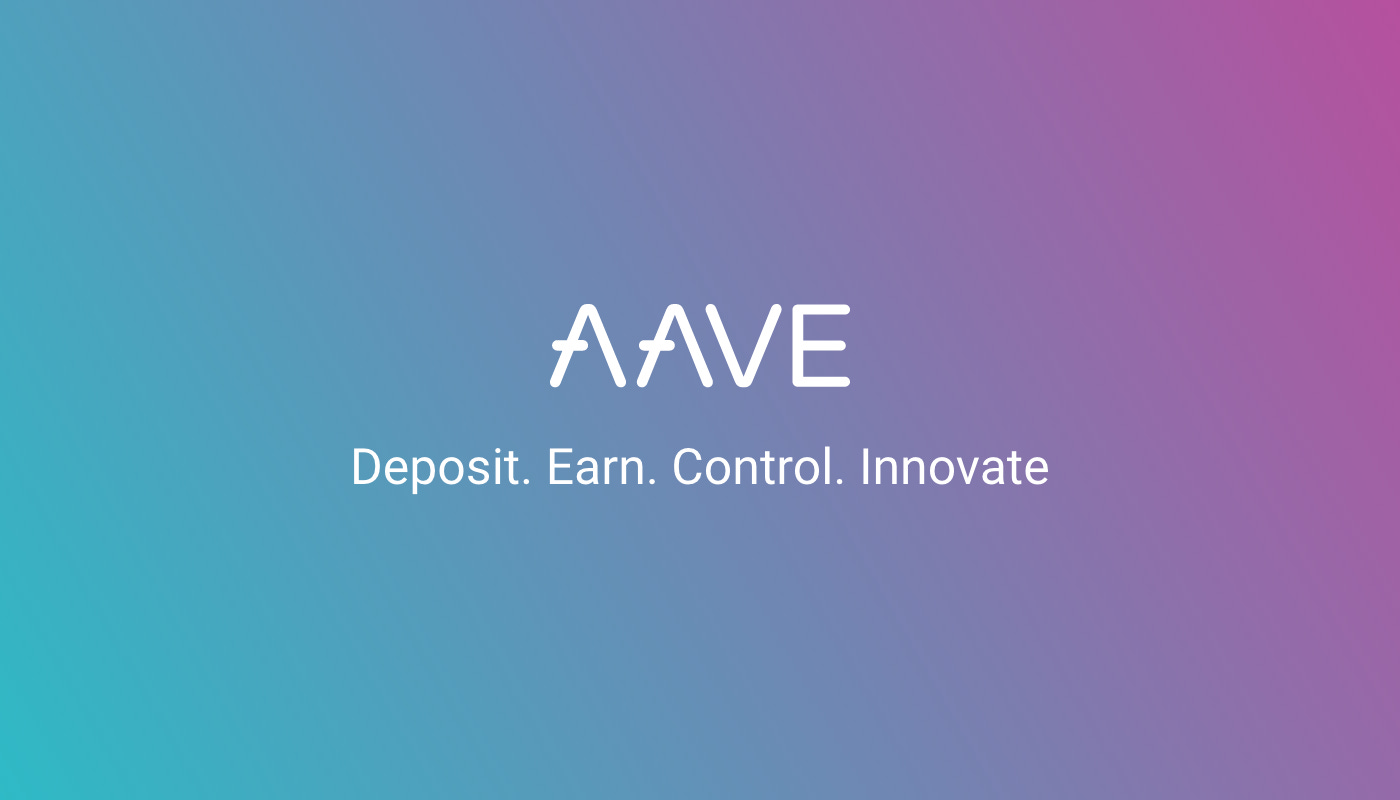 ---
Not financial or tax advice. This newsletter is strictly educational and is not investment advice or a solicitation to buy or sell any assets or to make any financial decisions. This newsletter is not tax advice. Talk to your accountant. Do your own research.
---
Disclosure. From time-to-time I may add links in this newsletter to products I use. I may receive commission if you make a purchase through one of these links. I'll always disclose when this is the case.