AMA w/ Robert Leshner from Compound in 20 mins!
Join us now for a Bankless member exclusive AMA with Robert Leshner
Hey Bankless Nation,
Our AMA with Robert Leshner founder of Compound starts in 30 mins in the Bankless discord.
What's the future of Compound?

Is yield farming working?

How can we get involved in COMP governance?
Where the convo goes is up to you…you can ask him anything!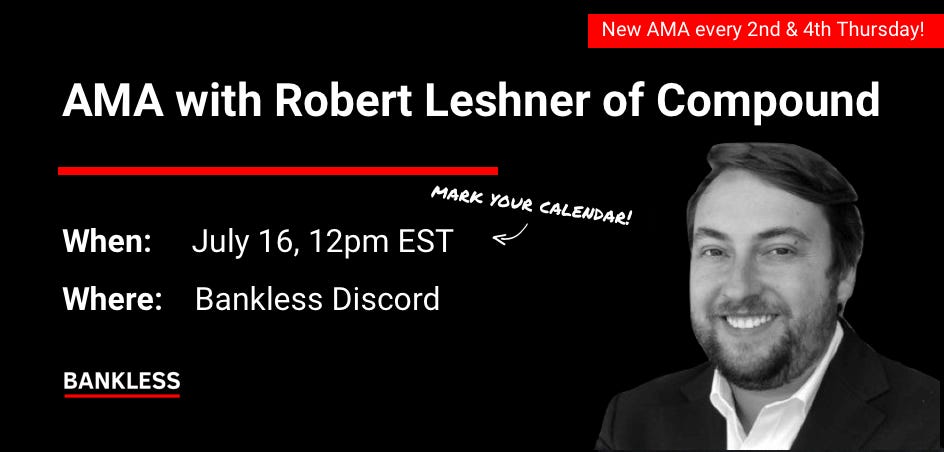 Get your questions ready and join us now in the Bankless discord now.
See you there!

- RSA
This post is for paid subscribers